Content planning is an essential part of effective social media marketing. When your calendar becomes too unwieldy, try some of these social media tools.
Recommended by Hootsuite's social marketing team lead Amanda Wood, Planoly is a visual planner for Instagram. The app lets you see how your individual posts will look as a grid before you post, while also providing data and engagement rates for each post.
The result is a more cohesive Instagram feed and a clear, visual style for your brand.
Managing a Facebook page—or multiple pages—from a mobile device is a tricky task. Luckily there's the Facebook Pages Manager App, which lets you manage up to 50 separate Facebook business pages from a smartphone or tablet.
Keep your audience updated no matter where you are.
Evernote is a cloud-based note taking app that that lets you take and share multimedia notes with anyone on your team. The Evernote mobile app makes it easy to insert images, links, and videos so that you can brainstorm and plan your next great social campaign from every angle.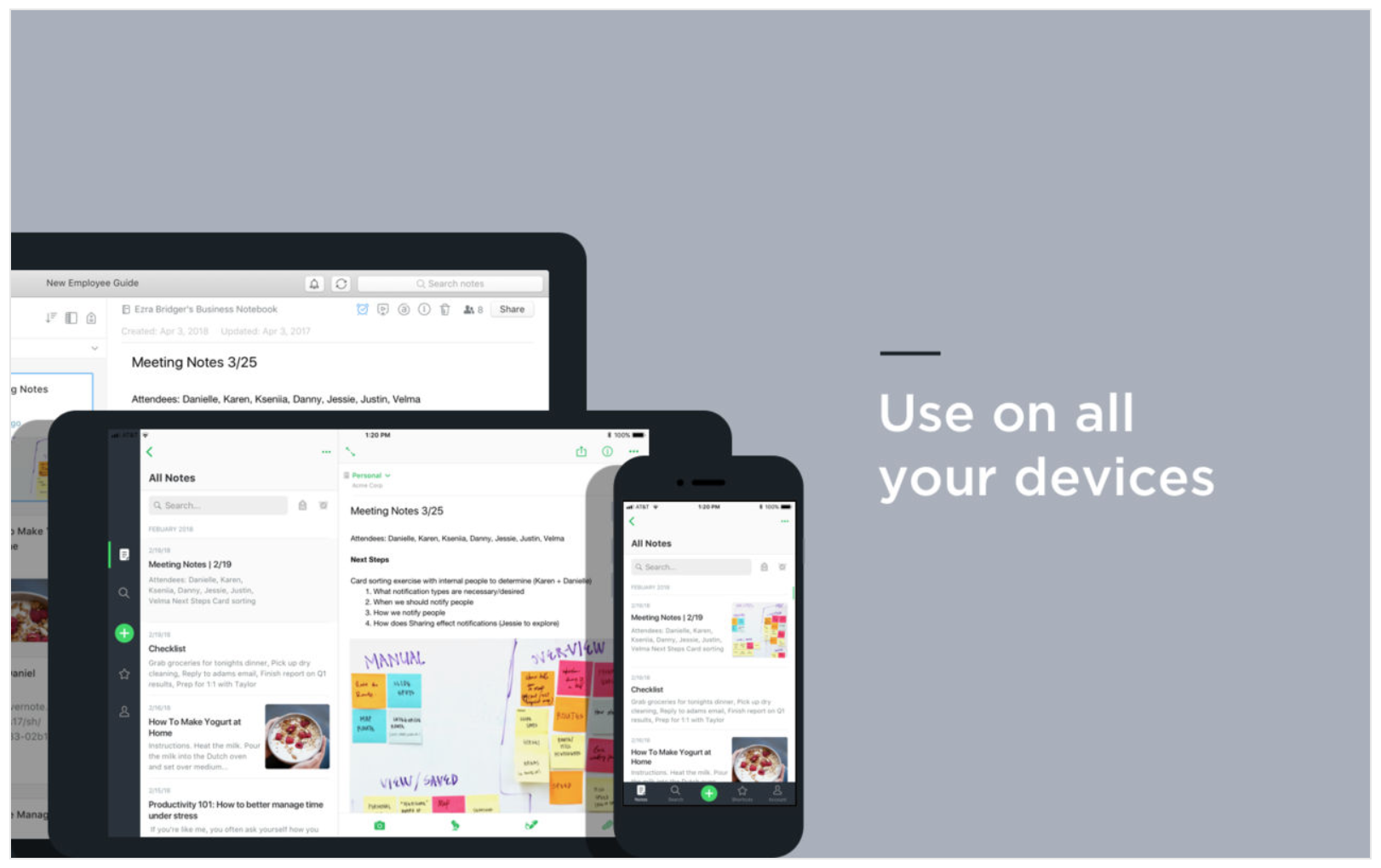 Captiona is a caption suggestion tool for Instagram and Snapchat.
With the most popular brands on Instagram posting around five times per week, generating compelling captions can be difficult day after day. The Captiona app lets you enter keywords that describe your image and helps you generate related captions by suggesting descriptive phrases.
Hootsuite Enhance is a photo editing tool for social media. Posting compelling visuals is quick and easy with the app's cropping settings that use the best dimensions for each social network. The iOS app also allows users to add a filter or logo to an image to ready it for sharing.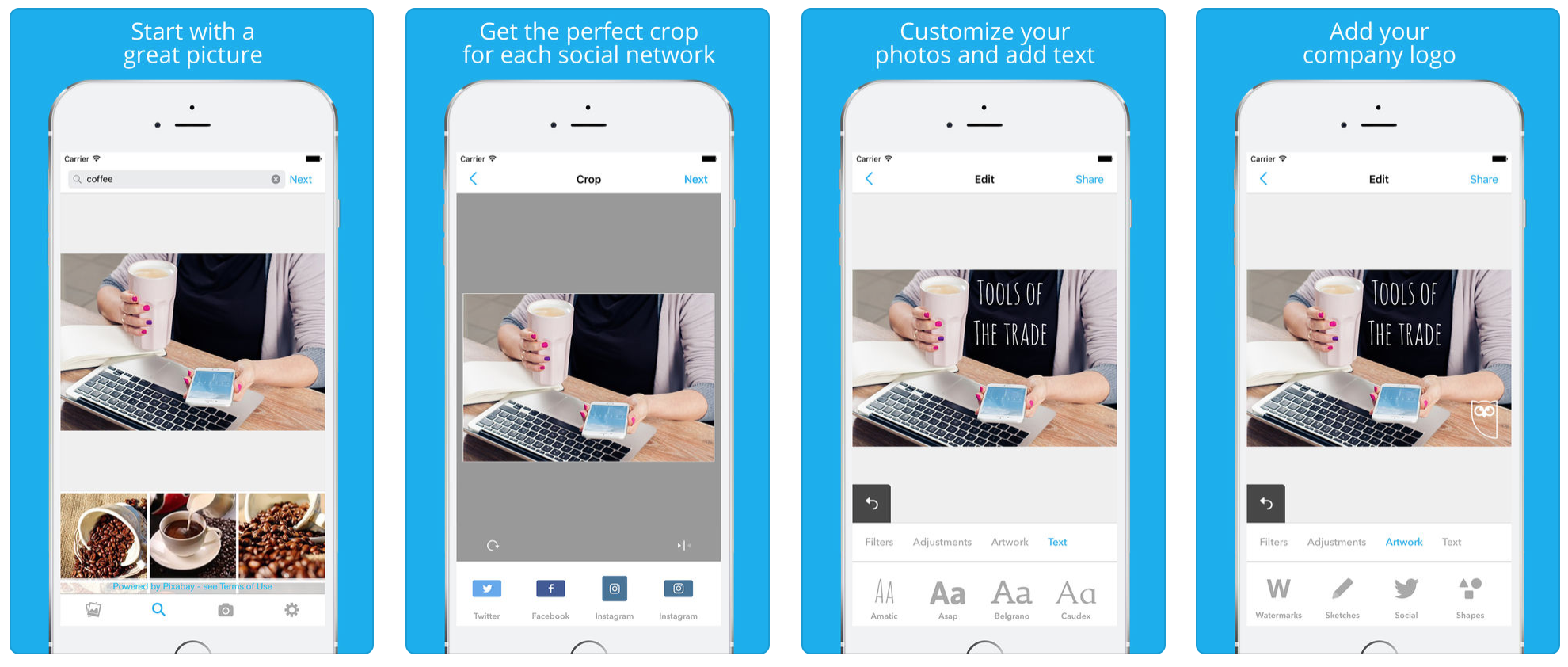 Canva is an intuitive design app for photo editing and graphic creation.
Social media moves fast, which means that you might not always have a graphic designer at your disposal. Canva, a cloud-based design tool with web and mobile versions, fills that gap.
Even users with little graphic design experience can use Canva templates to create anything from infographics to logos with the easy-to-use interface.
Apple Clips is a video editing app that lets users create and share short videos complete with special effects, text, and graphics.
One of the more interesting features of Clips is Live Titles, which let you create animated captions by talking as you record.
On Facebook, users play up to 85 percent of videos without sound, making this one of the more valuable video social media tools for boosting engagement rates.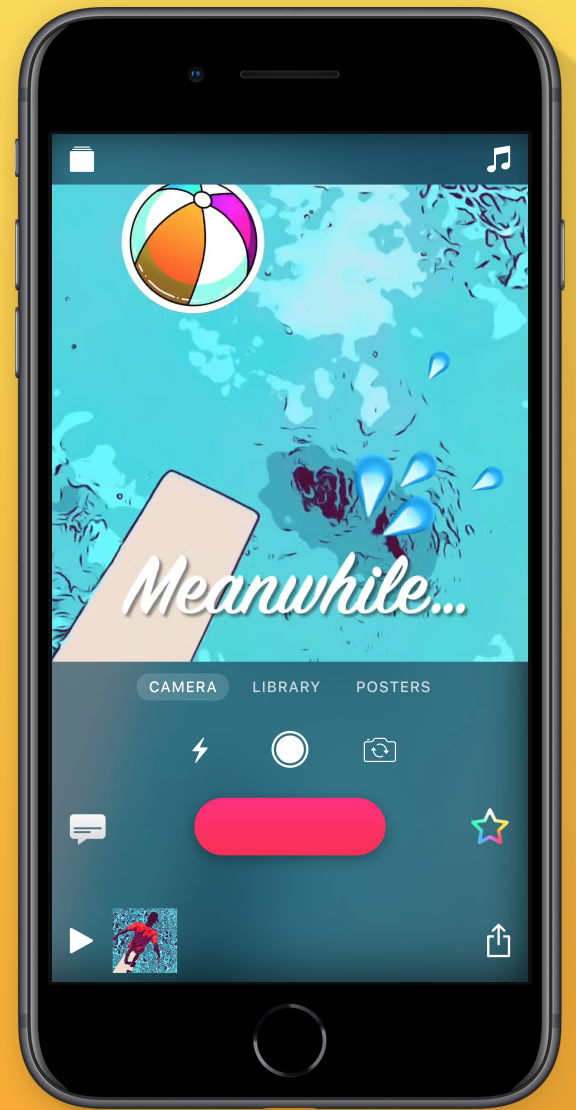 CutStory is a video editing app for Instagram stories. It makes it easy to chop a longer video up into the required length for Instagram Stories (15 seconds maximum per clip). This way, you can repurpose longer videos—from your brand's YouTube library, for example—and create more robust content without having to continually stop and start the camera.
Bonus: Download our free guide that shows you how to 10X your social media performance and beat your competitors. Includes the tools, tricks, and daily routines used by three world-class social media experts.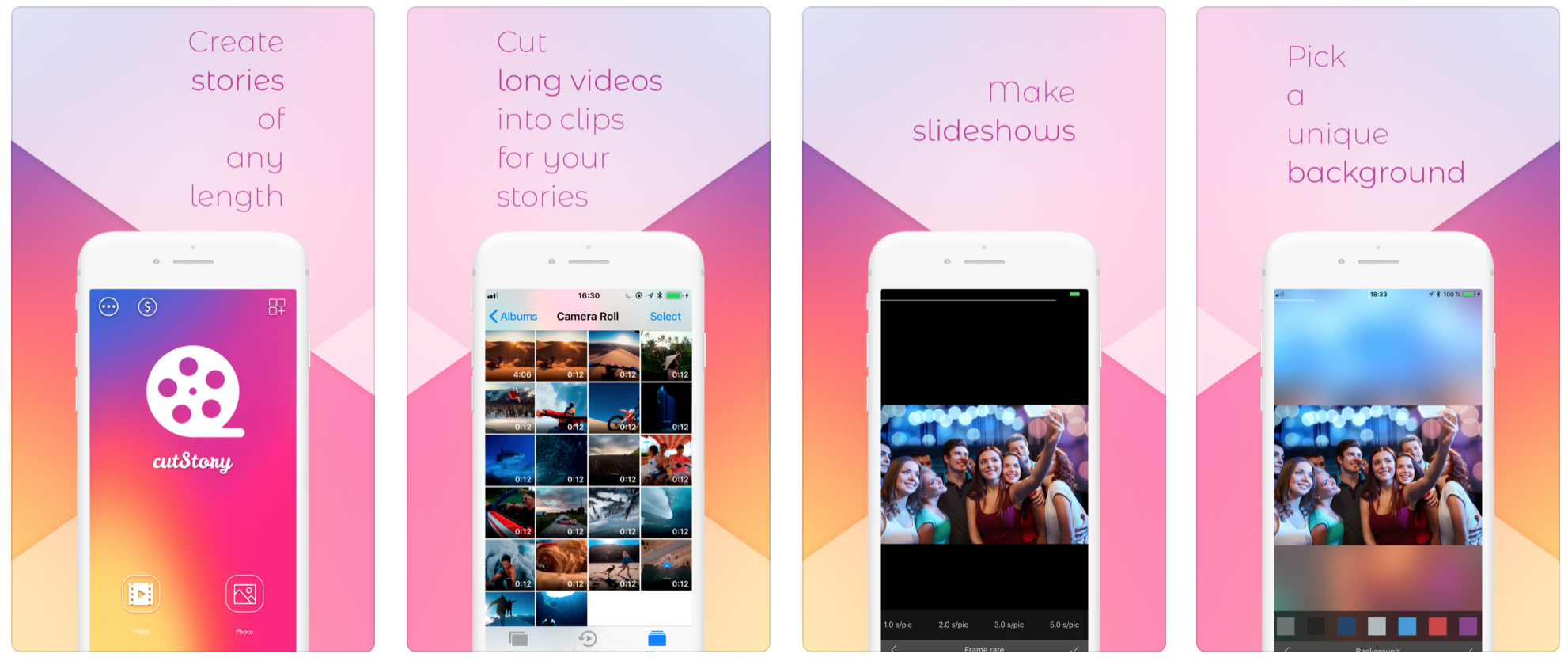 Spending on social media video ads grew a whopping 130 percent in 2017, with no signs of slowing down.
If you're looking for a way to easily create professional-looking videos, Adobe Premiere Clip is a must-download app.
The free video app gives you advanced features including editing capabilities, soundtrack support, and custom lighting and aesthetic options.
"Adobe Premiere Clip is the industry standard for mobile video production and what I personally use on a daily basis," says Hootsuite's resident video expert Liam McLeod.

Writing tweets and captions is a huge part of a social media manager's job. The Grammarly Keyboard app, which is available for both iOS and Android, lets you use a special keyboard that will automatically scan your content for misspellings and grammatical mistakes.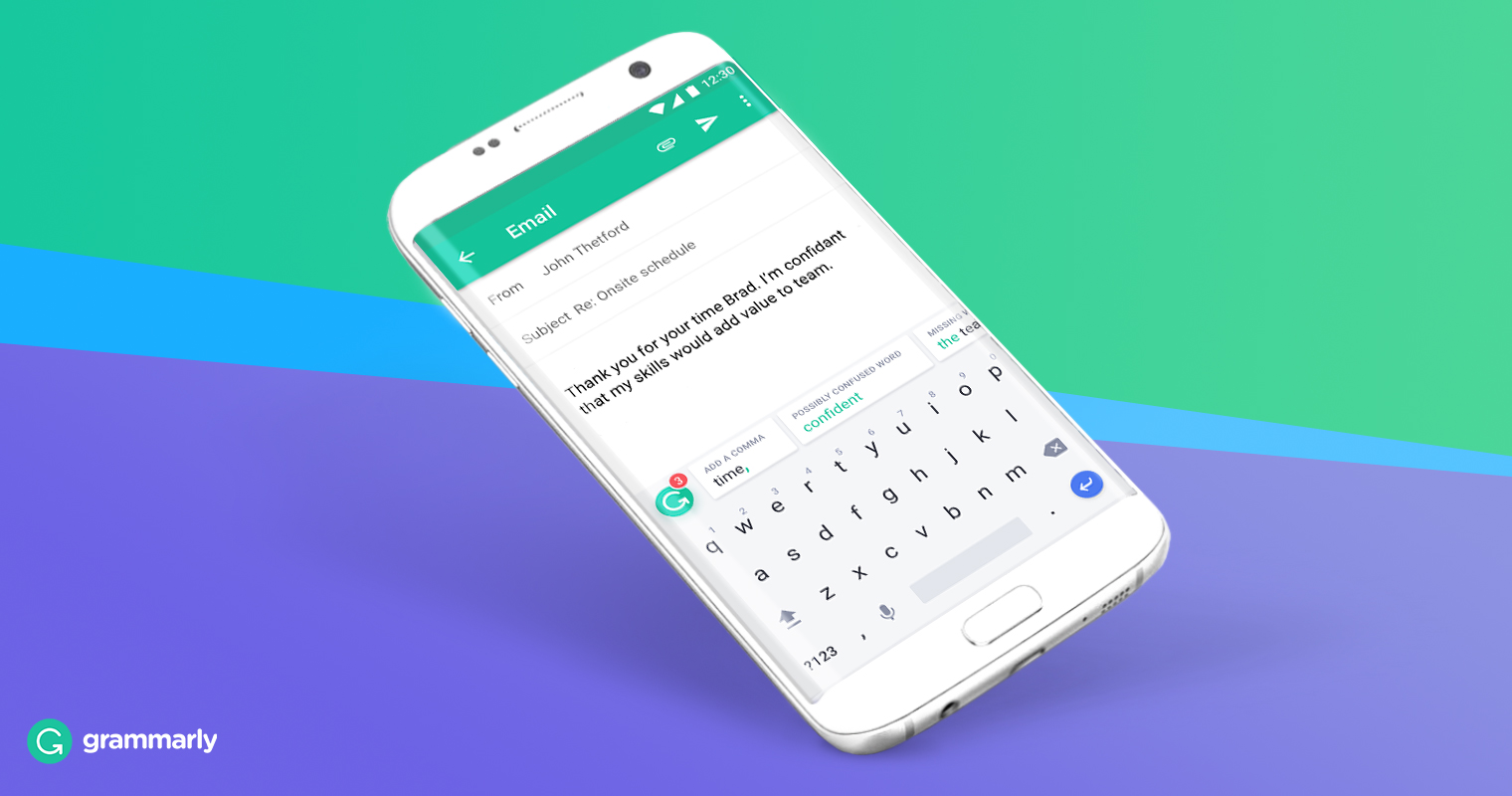 Keyhole is a social media monitoring tool that has both a desktop and mobile version. The app lets users enter keywords, hashtags, and URLs to track their performance across social platforms.
The data Keyhole provides can help social marketers stay aware of and engaged with active conversations and track the performance of their own campaigns.
Hootsuite Analytics platform is a customizable social media tool that collects social media insights and exports them into readable, actionable intelligence for social marketers.
Hootsuite Analytics works across Instagram, Twitter and Facebook to identify trends and track growth so that you can make good choices on how to spend your marketing time and dollars.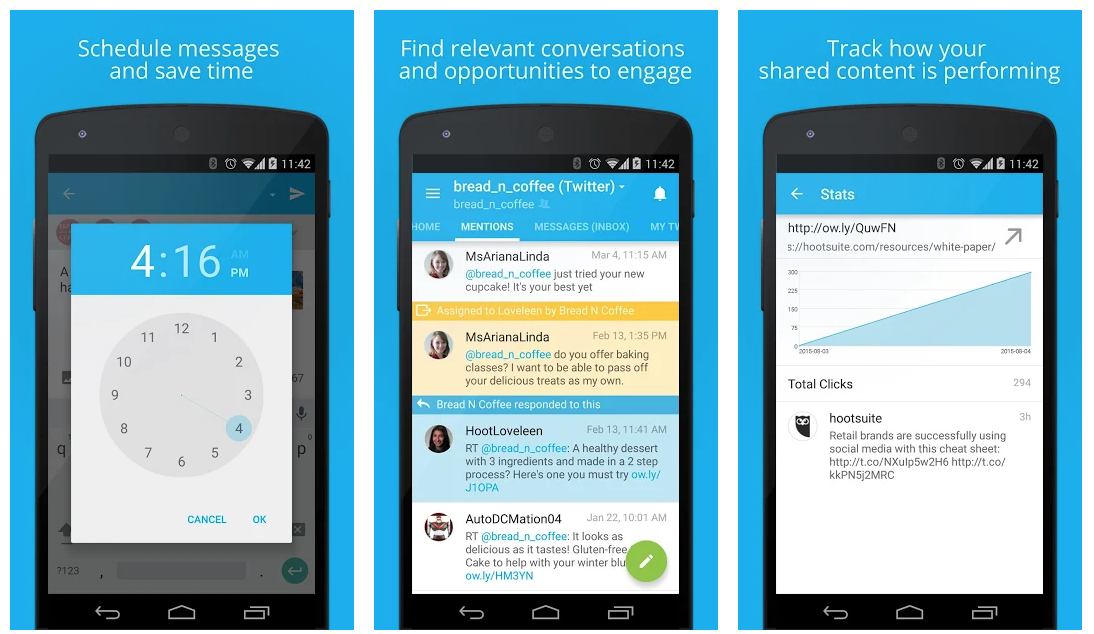 Twitonomy is a Twitter analytics tool.
With more than 330 monthly active users, Twitter remains an important social platform for marketers.
Twitonomy allows users to track tweets from specific accounts, pull insights on competitor Twitter activity and generate a visual analysis of any users tweets, retweets, replies, mentions, and hashtags.
Useful for both competitive analysis and insight into your own campaigns, Unmetric Inspire allows you to analyze any brand's social media content. Unmetric uses AI to find sponsored posts from competitors, analyze conversions in a particular industry, and automate social media reporting.
Utilizing social media tools for business can make your marketing strategies come to life that much easier. With the right apps at your fingertips, you can create, share, and track effective social media campaigns from anywhere.
If you want to know what else I think is of interest in 140 characters or less, please follow me on Twitter at http://twitter.com/erikpenn.